Solar power street light is very popular in world market ,, especially in Africa market,
At the same time, ,Africa is a very good market for solar power because of good sunshine.
Yichang company has more than 10years of outdoor LED street light experience,
And get many clients in word market ,
let's see some project cases and photos in Tanzania.
This is our hot sales all in two integrated solar street lights ,
Built-in lithium battery with good high-temperature resistance performance ,Auto control ,easy to install and maintenance-free.
because of high ocean shipping costs recently ,Clients always purchase solar street lights 、 batteries and brackets from us ,and make lamp poles locally.
Actually lamp output brightness at 21:55 pm and 5:25 am ,
12hours of lighting per night ,keep strong output brightness and adjust brightness when middle night.
Why the lamp will power reduction automatically?
Because it is energy-saving mode ,under our project experience, People's requirements for lighting at night will be much reduced, especially from 1:00 am-5:00 am ,
It will be power reduction automatically and save electricity so that it will ensure keep lighting when continuing rainy days
Solar street light for Residential area ,Facilitate people's daily life.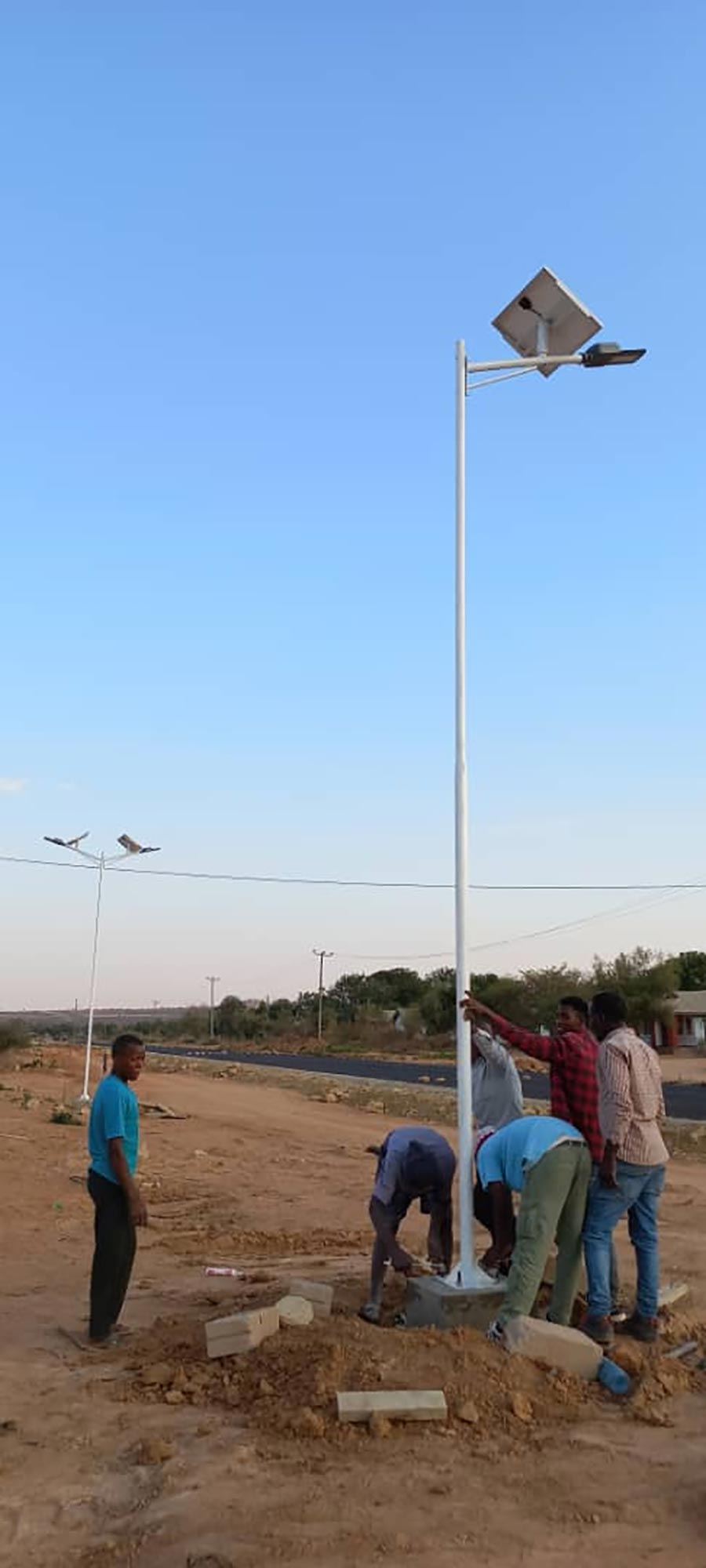 Solar street lights for village roads ,Protect the safety of women and children and reduce the rate of social crime ,Accelerate urban development.
At last, ,if you have any requests for solar street lights ,feel free to contacts me.
Krystal Sun
What's App-Wechat/ Mob: +8613401329287
E-mail:Krystalyc@Foxmail.com
Website:https://www.ycsolarstreetlight.com/
Jiangsu Yichuang Lighting Technology Co., Ltd
Adds: No.380 Tenglong Road, Zouqu Town, Changzhou City, 213000 China